Temporary we don't cover the one-time requests. We're working with companies under long-term service contracts. We apologise for any inconvenience caused.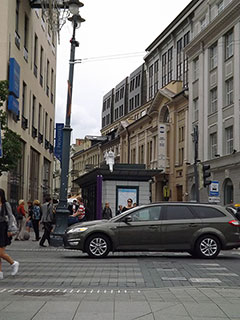 WEBAPP specializes in creating custom websites and a variety of Web interface applications (programs) for organizations and individuals.
We are interested in all clients no matter how big or small your project is. We guarantee a serious and thorough approach when designing your website.
We develop exclusive (made to order) websites, responsive design web sites, e-commerce solutions (online stores), support existing online stores, conduct website audits, remake or just put the finishing touches on websites that are already up and running, provide hosting services, and also support and promote websites.
We do everything you need to fill your website with content. We connect websites to payment systems, social networks, and any other Internet resources that have the appropriate programming interface (API). We develop CRM and ERP solutions with Web interfaces. In other words, we automate business processes.
We register .com, .net, .org, .info, .biz, .eu, .de, and .at domain names for our clients and also help register domain names in other zones through third-party registrars.
Thank you for your interest in our website. We are looking forward to doing business with you!