Website Audit

Temporary we don't cover the one-time requests. We're working with companies under long-term service contracts. We apologise for any inconvenience caused.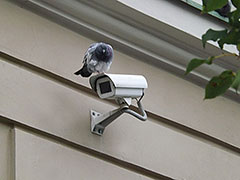 After a website audit, clients receive an expert report about the state of their website and its compliance with specific criteria.
The duration and difficulty of a website audit depends on the number of criteria to be checked. We highly recommend that clients with websites built using off-the-shelf solutions based on open source code have their websites audited on a regular basis.
We conduct website audits (perform checks on websites)
A website audit may reveal the following problems:
invalid links
errors in the program code
the website is not fully compliant with the standard declared by the developer
the website does not display properly for some visitors
the website does not function properly for some visitors
the website has computer viruses or links to resources containing malicious program code (viral code)
the website's program code does not comply with new versions of scripting language interpreters (an audit is required before updating the software on the hosting provider's servers)
security system vulnerability (documented permission from the website's owner and a copy of the website are required for analysis)
issues with search engine indexation
the website ranks low in search engines
design errors that become noticeable when filling the website with content