Website Maintenance

Temporary we don't cover the one-time requests. We're working with companies under long-term service contracts. We apologise for any inconvenience caused.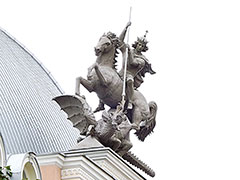 Congratulations, your website has been published! It is beautifully designed, informative and user-friendly — it meets all your needs. What's next? The search engines have found your website and they have started to follow its development. Yes, all websites need to develop. A lack of development is perceived by visitors and search engines representing their interests as your project's failure. That is, if the information on your website is not regularly updated and new materials are not published, then it looks abandoned in the eyes of visitors and search engines, and interest in it falls no matter how good it initially was. You need to regularly update and supplement the information published on your website in order to maintain and increase its number of visitors. Website owners do not always have the time and staff available to do this work.
We support websites
We provide support for websites created by us and third-party developers; this includes updating content, changing the website's structure, developing banners, etc. It's possible to modify the program code of websites created by third-party developers as long as it's not prohibited by any license ban declared by the developer in the website's program code commentary. For a small monthly fee, our specialists will keep an eye on the relevance of the information on the website, update it and supplement it with new information. In most cases, competent website support facilitates the website's promotion in search engines. The website's audience will grow steadily, which will enable you to expand your client base and increase sales. In addition to filling the website with content and updating information, website support guarantees that the website will function efficiently. In short, website support solves all technical problems which may arise due to hosting. Website support enables you to plan a budget, avoid unplanned expenses, and not waste time. In fact, website support is insurance against any losses associated with the website's working efficiency and decrease in rating, including those resulting from out-of-date information on the website. We offer free hosting to our clients who ordered website design and support services from us for the duration of their support services contract.